Annual Silent Auction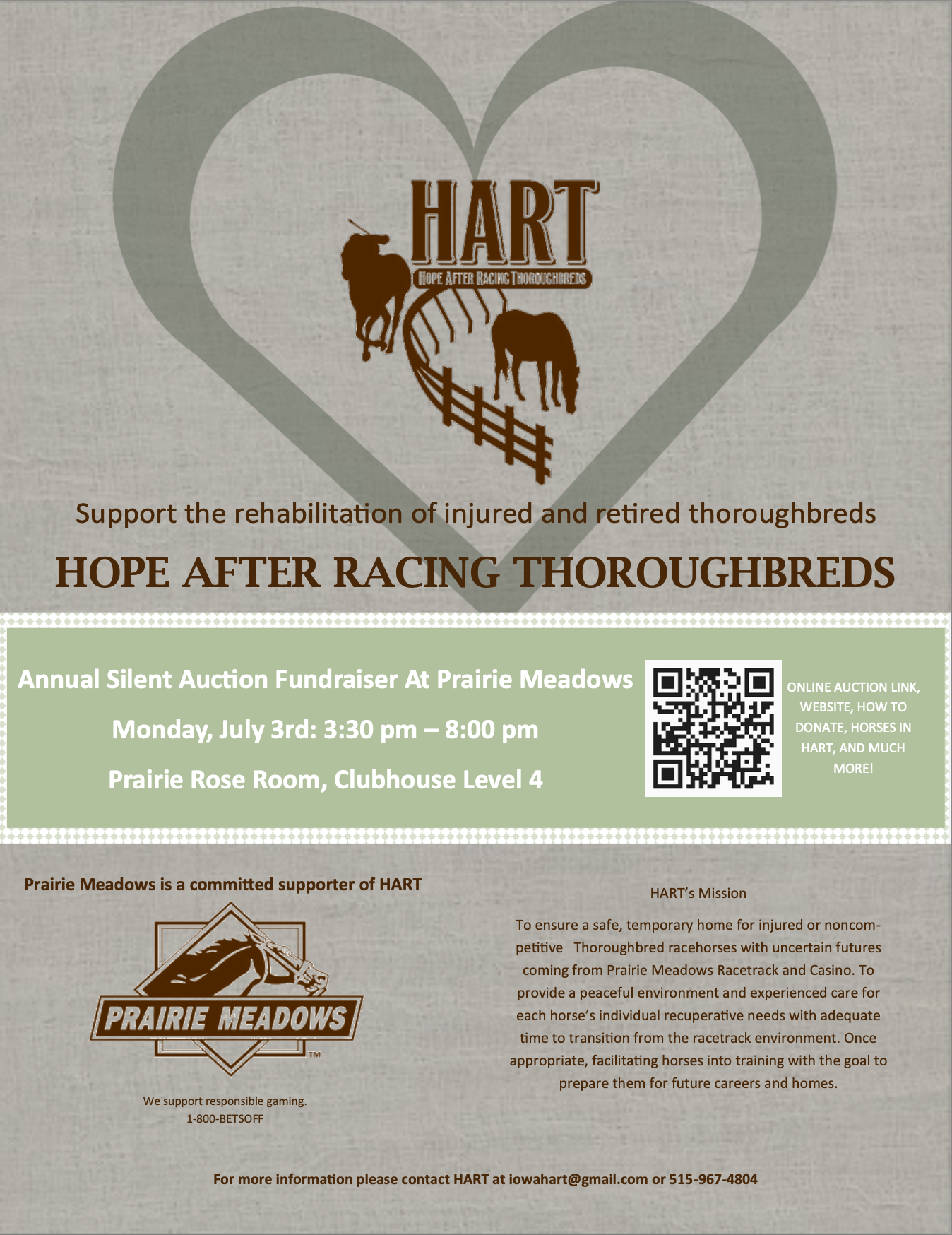 Please join us for HART's Annual Silent Auction! All money goes toward the care, rehabilitation, retraining, and rehoming of retired racehorses from Prairie Meadows.
All items will be posted online here at 32auctions.com/HART2023. The auction will go live for bidding at midnight on June 26th. The items in the auction will be available for in person viewing July 3rd, 2023 at Prairie Meadows Racetrack and Casino in the Prairie Rose Room, located on the 4th floor in the Club House.
In order to bid, you must have an account with 32Auctions. We will assist people with the bidding process in person if you're having trouble getting signed up, but otherwise the process isn't that difficult to do!
Also, we will have a couple tables down on the apron selling HART t-shirts and polos for $20 in cash or $21 by credit/debit during the auction hours. Look for the tables on the apron when you come to the track and we'll help you find your way upstairs for the auction also!
We greatly appreciate all the donated items that have come in, and of course all our auction participants over the years since HART's inception!
Without the support of horsemen, Prairie Meadows, and the public, we would not have this organization to help horses coming from Prairie Meadows find their forever homes.