HART at 2021 Iowa Horse Fair!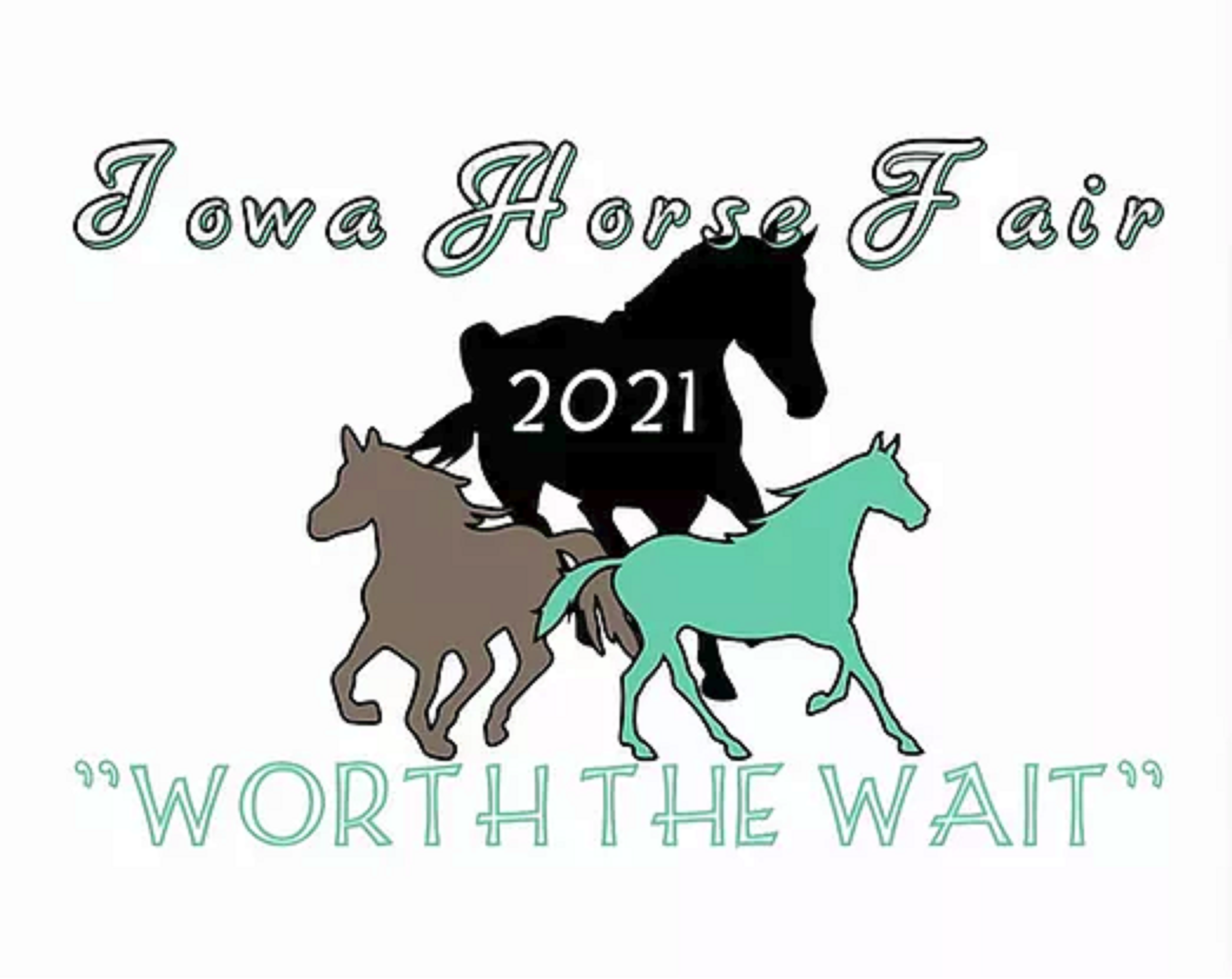 The 37th annual Iowa Horse Fair brought to you by American National Insurance March 26-28, 2021
HART will be a participant this year at the 2021 Iowa Horse Fair hosted by the Iowa Horse Council. We will have a combined set of booths this year that will allow us to have some room to interact with all our wonderful supporters!
We will have several items for people to stop by our booth and see. We'll have t-shirt sales available, along with showing people how to access our online shopping option from Teespring which uses HART's logo on many various apparel items not just t-shirts!
Also, we'll be bringing along a full-sized Thoroughbred replica outfitted with racing equipment and jockey silks for the kiddos to try on and pose with the horse for a small donation.
Finally, we'll have some of our former HART horses do presentations show casing their current abilities in various classes and have some current adoptable horses at the show for everyone to interact.
We look forward to everyone coming out and talking with us about the program and horses!
Below is the General information about the upcoming show for date, times, pricing for entrance, and persons to contact about the show from the Iowa Horse Council. We hope to see you there!
https://www.iowahorsecouncil.org/ihf-general-information
Please see the following information to make your visit more enjoyable. If you have any questions regarding general information, please contact us here or contact Chis Austin at 515-708-1817 or at iahorsefair@gmail.com
Location
​
Iowa State Fairgrounds
3000 E Grand Avenue
Des Moines, IA 50317
For directions, see below.
​
Hours
​
Friday March 26
Horse Fair & Trade Show 12:00 pm – 7:00 pm
Rogue Rodeo 7:00 pm – 9:30 pm
​
Saturday March 27
Horse Fair 8:30 am – 7:00 pm
Trade Show 9:00 am – 7:00 pm
Rogue Rodeo 7:00 pm – 9:30 pm
​
Sunday March 28
Cowboy Church 8:00 am
Horse Fair 8:30 am – 5:00 pm
Trade Show 9:00 am – 5:00 pm
​
Admissions
​
Children 12 & under are free when accompanied by an adult
​Daily Pass
Friday – $8, Friday is "Veterans Day" at the IHF! Veterans with a Military ID get in for free, 12-6 pm
Saturday – $10
Sunday – $10
3 Day Pass – $20
​Rogue Rodeo Tickets
​Due to limited seating all tickets are adult prices
​Friday – $12 per person
Saturday – $15 per person