Oxday (RRP Eligible)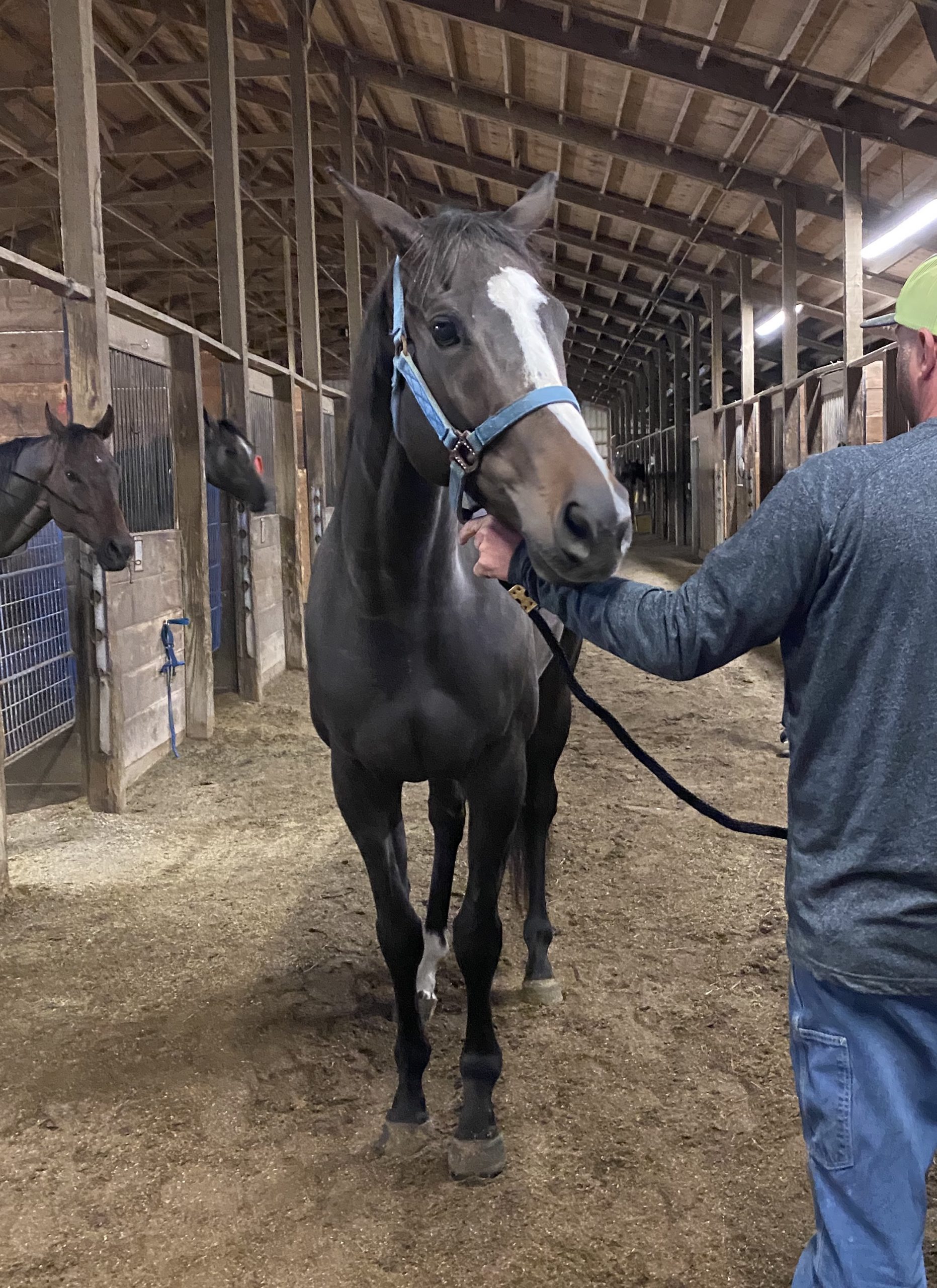 Dark Bay Gelding (Oxbow – Wild Indian by Indian Charlie)
3/27/2016
Oxday is a tall, handsome gelding who came into the HART program on 9/28/2020 after sustaining a left front sesamoid fracture. Oxday completed 6 starts at the track. His sire is Oxbow who won the Preakness and was 2nd in the Belmont in 2013.

Oxday had surgery on 10/5/2020 to remove a bone fragment. No hardware was necessary. He will be on stall rest while the ankle and surrounding ligaments heal.

His previous connections said Oxday is very gentle and kind, easy to ride and handle. Once his rehab is complete and our veterinarian is able to assess him for second career options we hope he will be the perfect partner for his adopter!
For more info, contact Amanda Towery at (515) 408-5145 or foxcreekfarmllc@yahoo.com