Sophia's Spotlite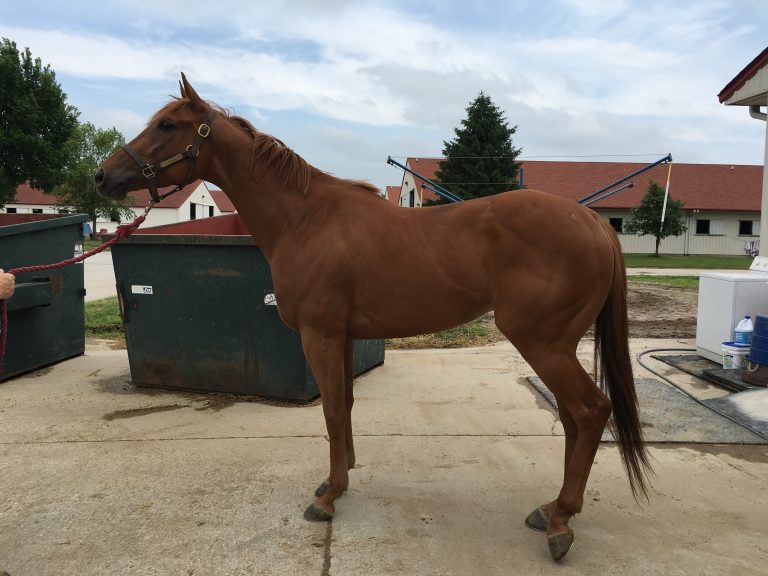 Sophia's Spotlite "Spot" is a handsome chestnut gelding who is looking for his special person. He raced 5 times and was retired with a very slight bowed tendon on his front left leg. He was pretty body sore when he arrived but is doing very well now.
When he arrived at HART, he was a bit tentative with people but has absolutely blossomed into a barn favorite who loves attention from people! He is as kind and sweet as can be and should be suitable for all lower-level pursuits. Spot has good ground manners and has had a few of months to "let down" from track life. He is currently wearing shoes in front. Spot shares a small pasture with 3 other geldings and loves hanging out with his new friends.

Come meet Spot. He'll steal your heart!
Chestnut Gelding (Save Big Money – Randi Brandy, by Stauder)
03/30/2014