Downies Hip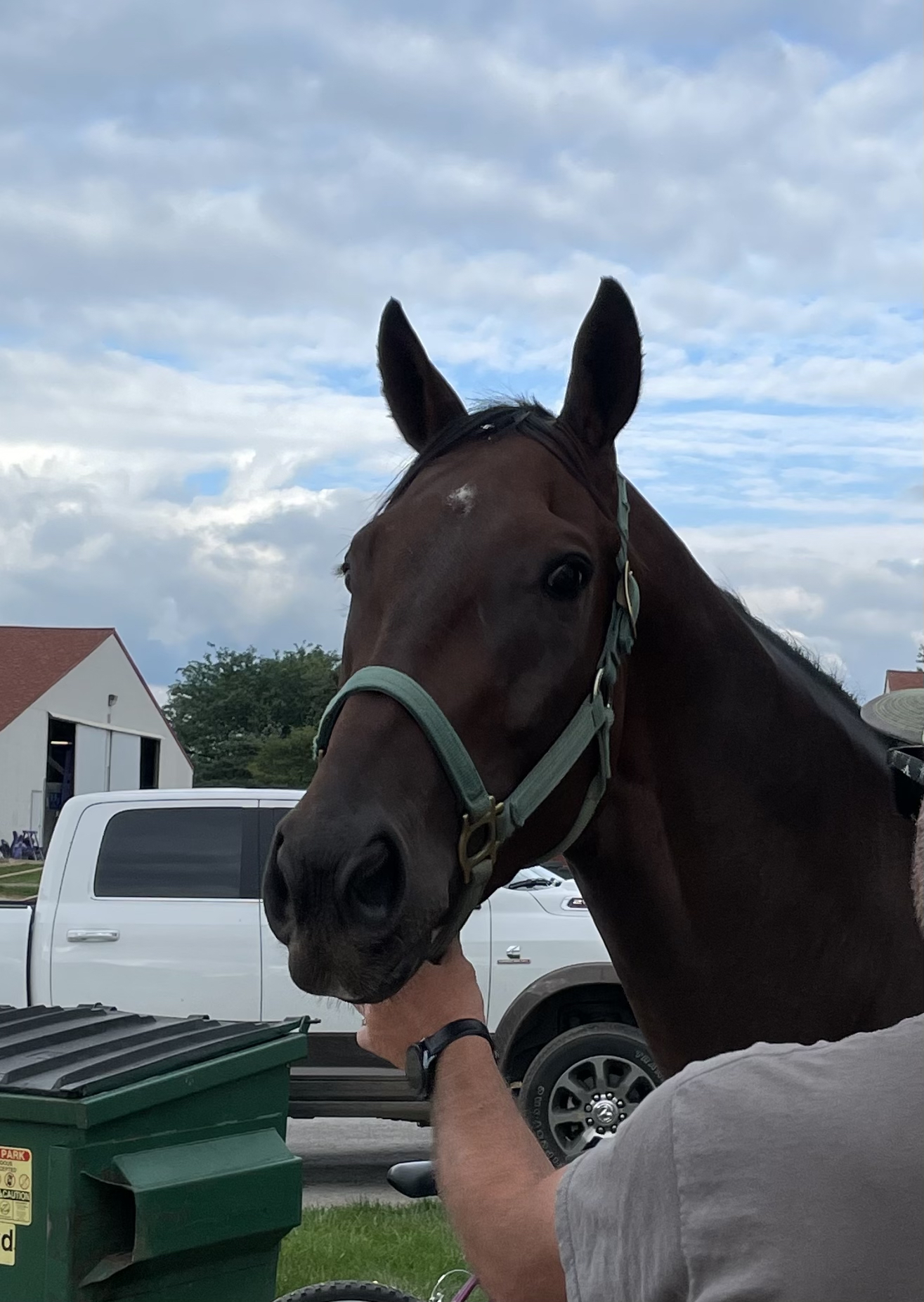 Dark Bay Gelding (Cape Canaveral – Renaissance Woman by Deputy Minister)
2/16/2018
Downies Hip is a handsome, sweet guy who came into the HART program 7/12/2021. He sustained a knee injury 6/25/2021 after 9 starts at 3 different tracks with a (0,1,2) race record.
Downies Hip had some fragments removed from both knees but there was very minimal damage to the carpal joints. His rehab was happily uneventful and Downies Hip has slowly returned to work.
4/1/2023 — Update: Downies Hip is telling us he's most comfortable with a riding career that isn't demanding. We're recommending a second career with only light riding, or possibly as a pasture companion.
For more info, contact Amanda Tranquillo at (515) 408-5145 or foxcreekfarmllc@yahoo.com