Uncaptured Sky (RRP Eligible 2024)
Dark Bay Gelding (Uncaptured – Magical Sky by Sky Mesa)
5-7-2019
~ 16.3 hands
Uncaptured Sky is a handsome gelding that came into the HART program on 6-8-2023 after sustaining a bowed tendon on his L Front on 6/4/2023. He was lightly raced and after 6 starts (1, 1, 1) earned $32,908.
He is currently on stall rest and doing great. Uncaptured Sky is cleared by our veterinarian he will be assessed for second career options and be available for adoption.
We highly recommend getting pre-approved to adopt ahead of time to be first in line when horses become available for adoption!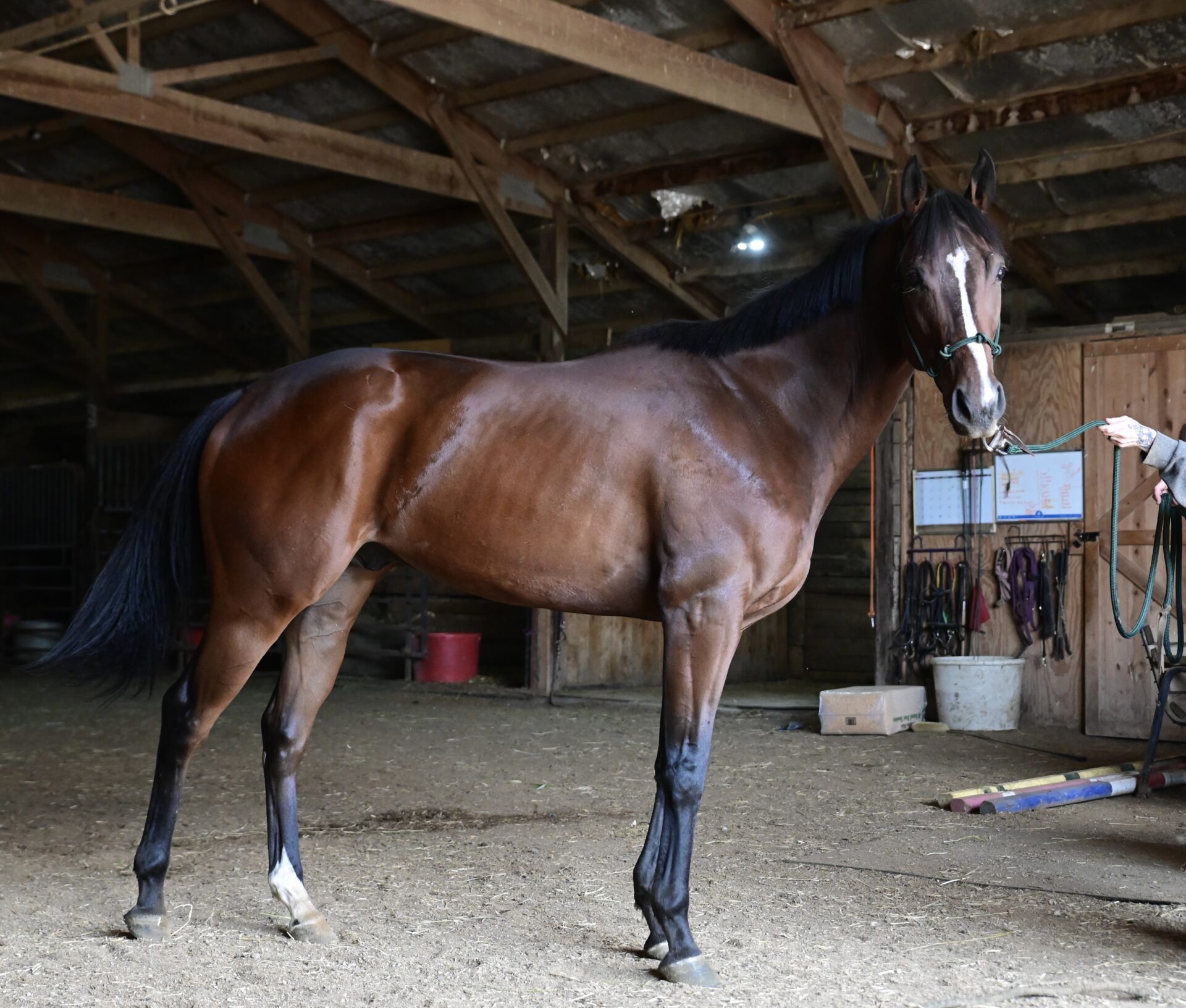 For more info, contact Amanda Tranquillo at (515) 351-4249 or foxcreekfarmllc@yahoo.com