Valentine Queen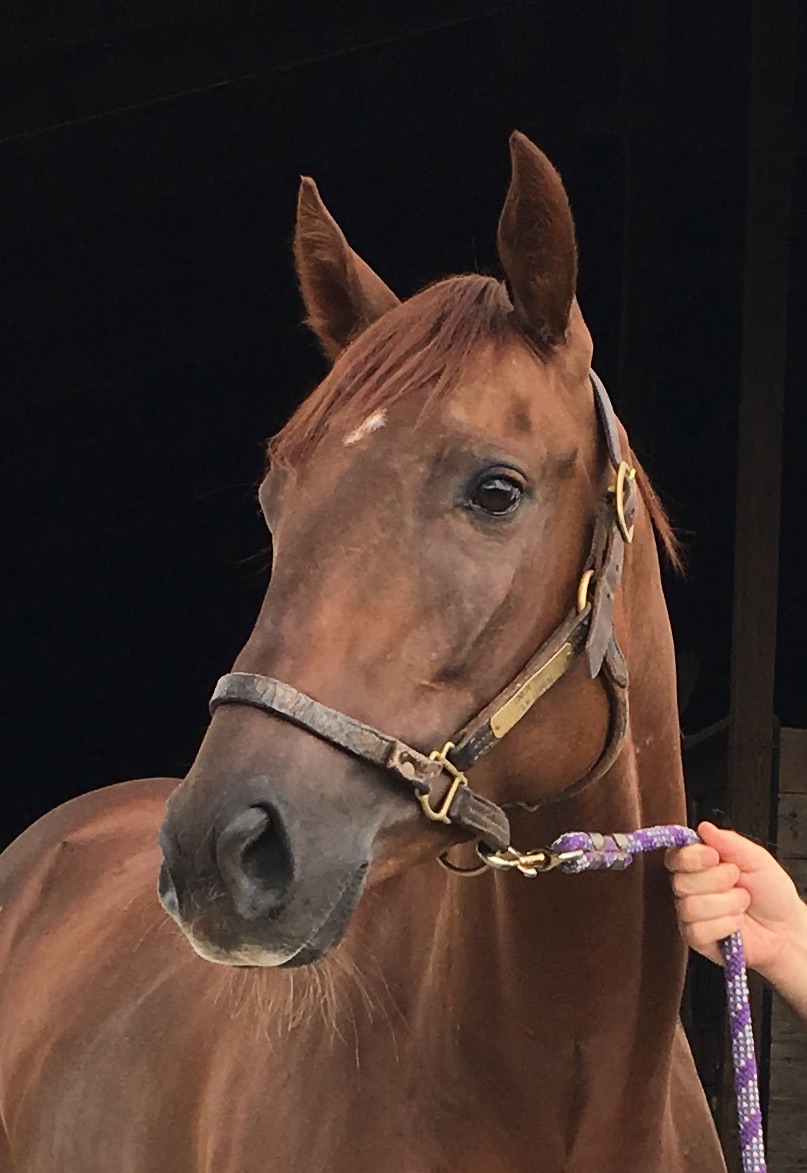 Chestnut Filly (Native Ruler – Queen of the Bayou, by K One King)
02/14/2015
The lovely Iowa-bred Valentine Queen was born on Valentine's Day. She had 5 starts including a first and second-place finish before a crack was diagnosed in a carpal bone (knee). Fortunately, this was discovered before progressing to an actual fracture and Valentine Queen is expected to have a bright future after a period of stall rest. Valentine Queen is compact with nice conformation.
When she first arrived at HART we were warned she can be a bit crabby in her stall. But her attitude is improving steadily as she adjusts to life on the farm and her curiosity and intelligence are starting to shine. We're anxious for her to be able to leave her stall and see her blossom.
Come meet this pretty chestnut filly, she's a nice one!