Besomebodytoday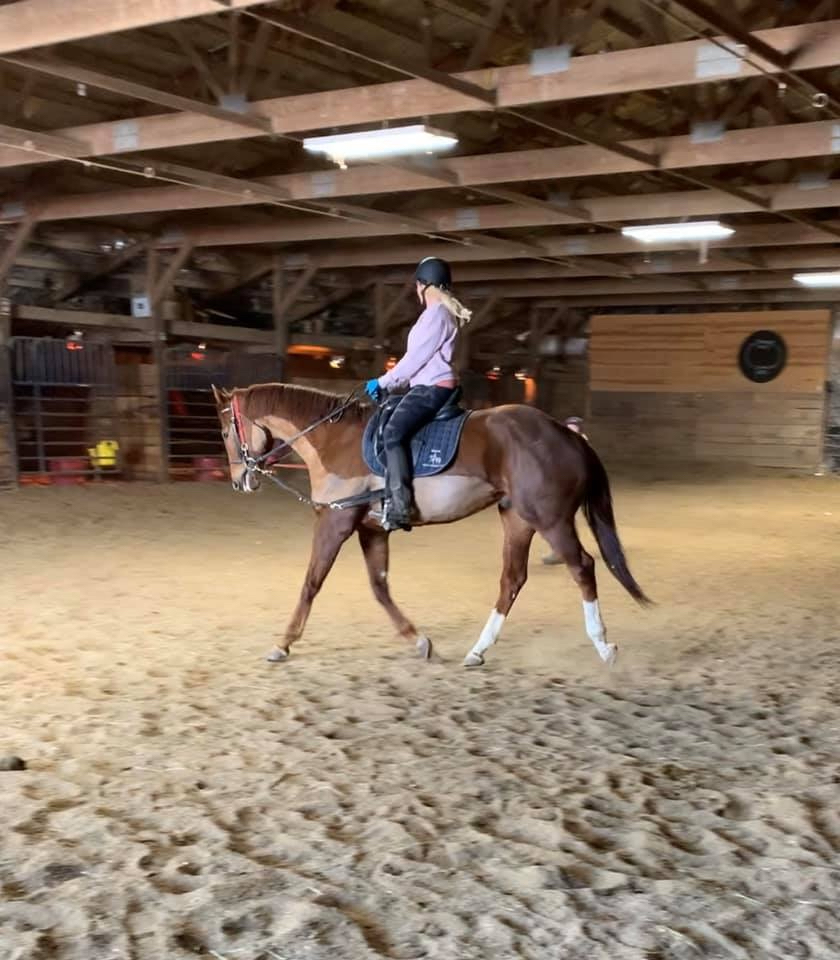 RRP Eligible
Chestnut Gelding (New Year's Day – Catalina Way by Congaree)
04/21/2016
16.2 hands
Besomebodytoday is a nicely bred gelding who came into the HART program on 9/27/2019. He had 4 starts, finishing 4th place in every race. His last start was 8/27/2019. He was retired from racing due to bowed tendons in front. We have given him time to heal and he is now cleared for his second career.
Besomebodytoday is considered suitable for all disciplines. He is described by his previous connections as a good-minded gentle giant. He has no known stall vices. He has a nice pedigree and is going to make some lucky adopter a wonderful partner!
Besomebodytoday has been adopted and is now training to compete in dressage at the 2020 Retired Racehorse Project (RRP). We wish them well!!
For more info, contact Amanda Towery at (515) 408-5145 or foxcreekfarmllc@yahoo.com