I'm River (RRP Eligible)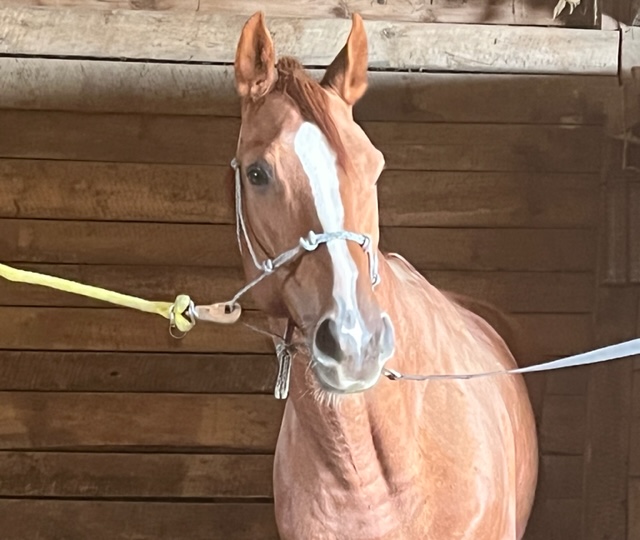 Chestnut Gelding (Stay Thirsty – Dakota Sis by Eddington)
2/16/2016
I'm River is a handsome, classy guy who came into the HART program 7/29/2021 after a pretty successful racing career. He completed 25 starts at 6 different tracks, and finished with a (6,2,4) record and $80,300 total earnings. First order of business for I'm River was he had to be gelded and given time to heal before he returned to the veterinarian for surgery on his right knee 10/8/2021. From the moment he came to HART I'm River has been a delight to handle with no "stallion like" behavior exhibited. Seriously folks, his ground manners are wonderful and he's a delight to work with!
I'm River is very nicely bred. His sire Stay Thirsty earned $1,936,000 in 17 starts with wins in the Cigar Mile, Travers Stakes, and Jim Dandy Stakes to name a few. He was also 2nd in the Belmont Stakes.
I'm River has completed his rehab following knee surgery and was cleared to return to work on 3/2/2022. I'm River is a lovely mover and is happy to be back at work under saddle. He's going to be a lovely horse for some lucky adopter!
For more info, contact Amanda Towery at (515) 408-5145 or foxcreekfarmllc@yahoo.com