Sherlock Who (RRP Eligible 2024)
Chestnut Gelding (Sock Hop – Diane's Grey Dawn by Pomeroy)
7/3/2018
~ 16.0 hands
Sherlock Who is a striking gelding that came into the HART program on 6/13/2023 after sustaining a L Front bowed tendon on 6/1/2023. He is a horse with quite a bit of presence who never takes a bad photograph! He has good ground manners but definitely knows he's handsome.
With only 2 starts Sherlock Who is pretty much a blank slate for the future. He is currently on stall rest and will be assessed for second career options once cleared by our veterinarian.
We highly recommend getting pre-approved to adopt ahead of time to be first in line when horses become available for adoption!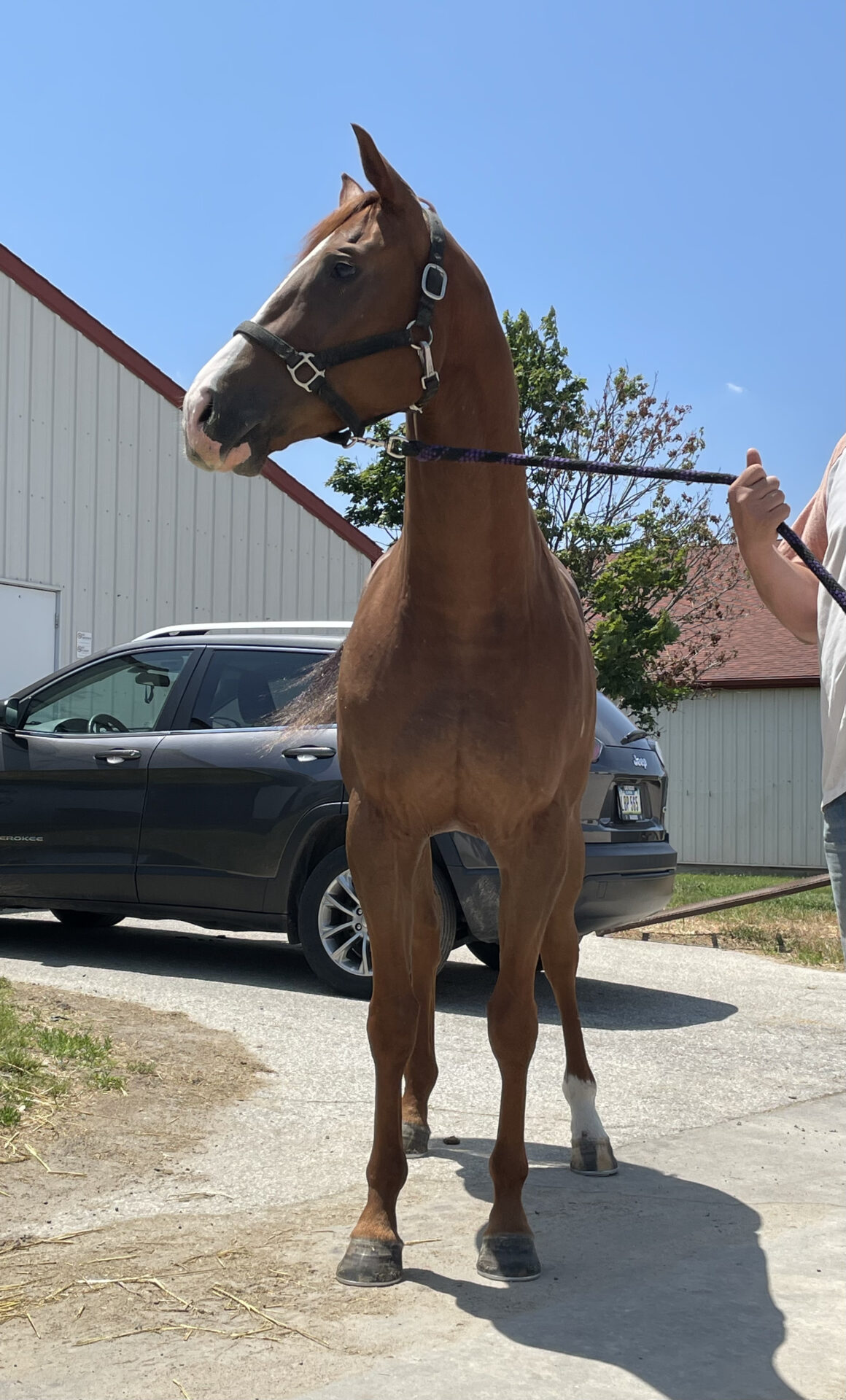 For more info, contact Amanda Tranquillo at (515) 351-4249 or foxcreekfarmllc@yahoo.com