Sweet Platinum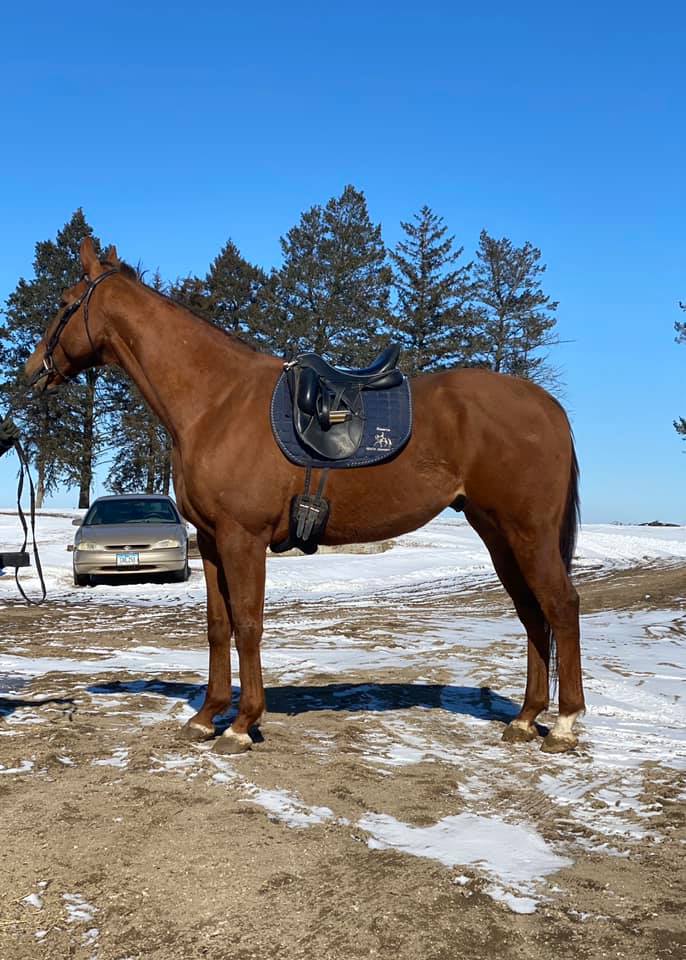 RRP Eligible
Chestnut Gelding (Elusive Quality – Sweet Gold, by Gilded Time)
04/01/2010
16.3 hands
Sweet Platinum had a very successful racing career, 59 starts over 7 racing seasons and 11 different tracks. He earned $226,449 and has the looks, brains, and class to turn heads wherever he goes.
Sweet Platinum came into the HART program 7/13/2019 with a crack in his cannon bone. We have given him plenty of time to heal while our veterinarian has monitored his progress with radiographs. Injuries heal on their own timeframe and Platinum's was a bit slower than anticipated. The good news is giving a horse time to heal is easy and Platinum is a pleasure to have around. His ground manners are impeccable and he is going to make someone a wonderful partner in his second career. He has a been there, done that demeanor that comes from experience and is pretty unflappable.
Sweet Platinum has now been started under saddle, both Western and English. Come meet this handsome guy, he'll steal your heart!
For more info, contact Amanda Towery at (515) 408-5145 or foxcreekfarmllc@yahoo.com