Too Many Bills (RRP Eligible)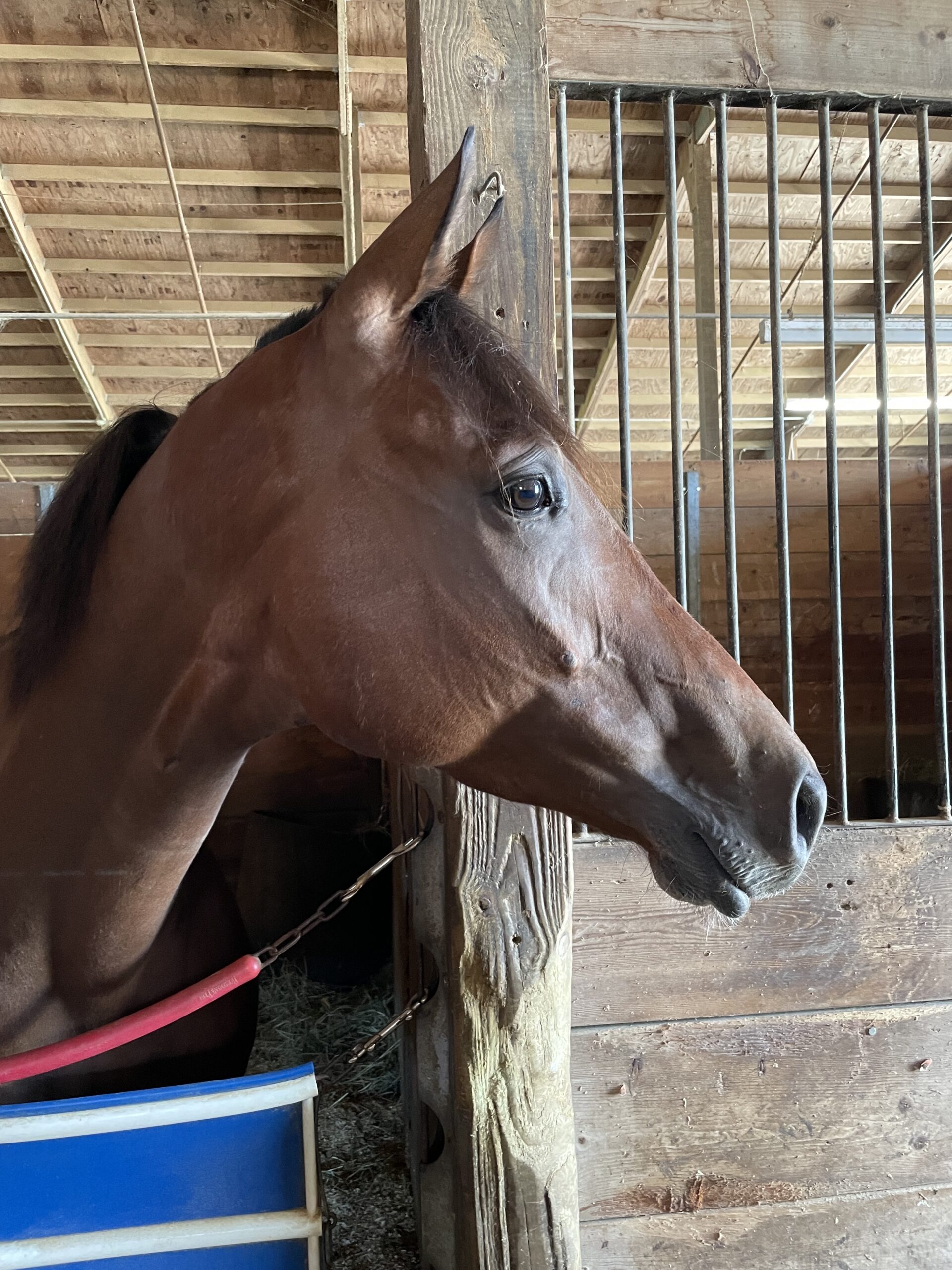 Bay Gelding (Afleet Alex – Too Many Cats by Elusive Quality)
2/23/2018
Too Many Bills is a handsome gelding that came into the HART program on 6/28/2022 after sustaining a minor RF tendon injury. He completed 10 starts with a (1, 1, 2) race record and earnings of $49,716.
Our veterinarian has recommended a month of rest for Too Many Bills and then a slow return to work approximately 8/1/2022. We expect him to have no limitations for a second career.
Our trainer reports he has a lovely disposition and is easy to handle around the barn. Come meet him!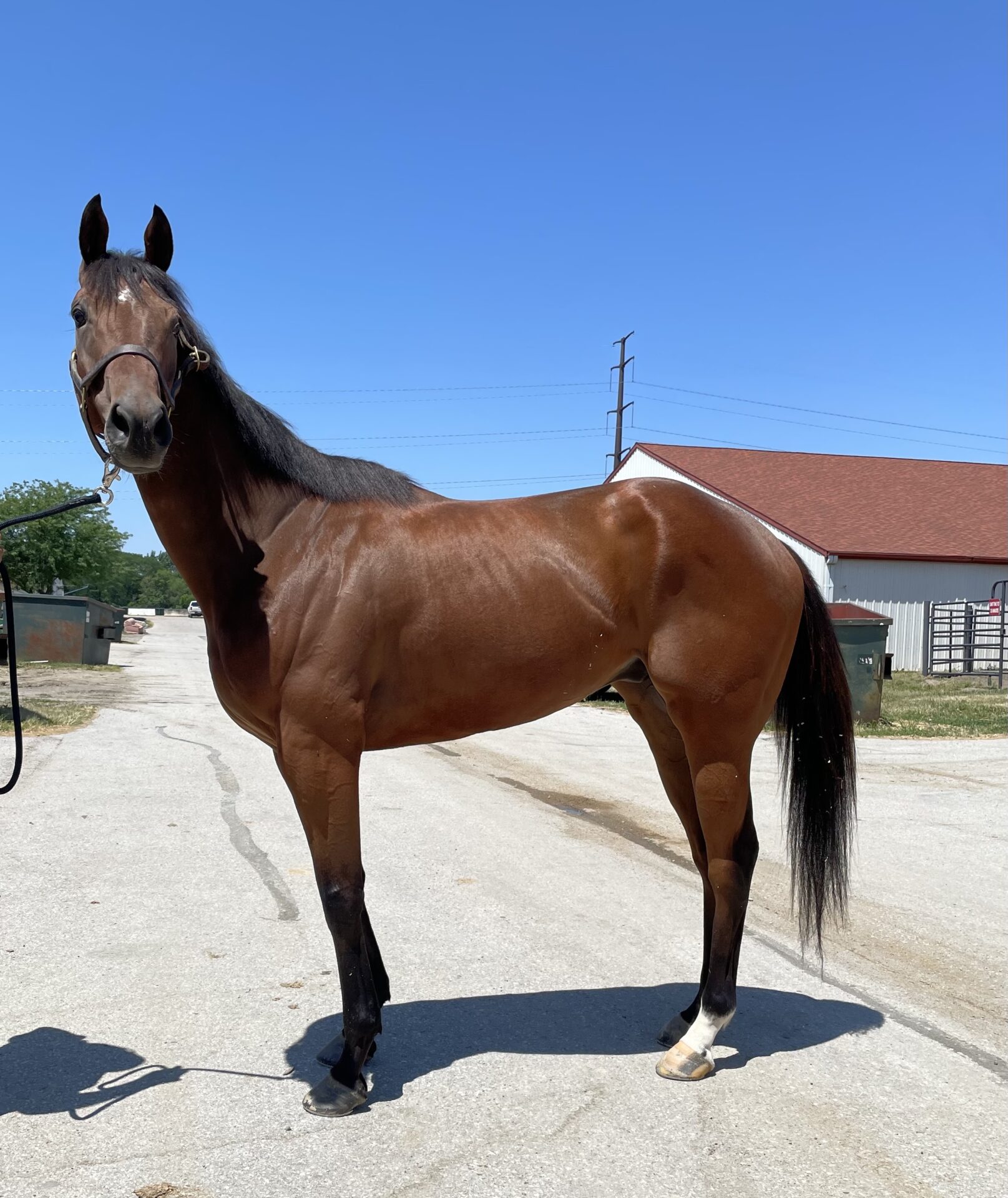 For more info, contact Amanda Towery at (515) 408-5145 or foxcreekfarmllc@yahoo.com