Too Many Shoes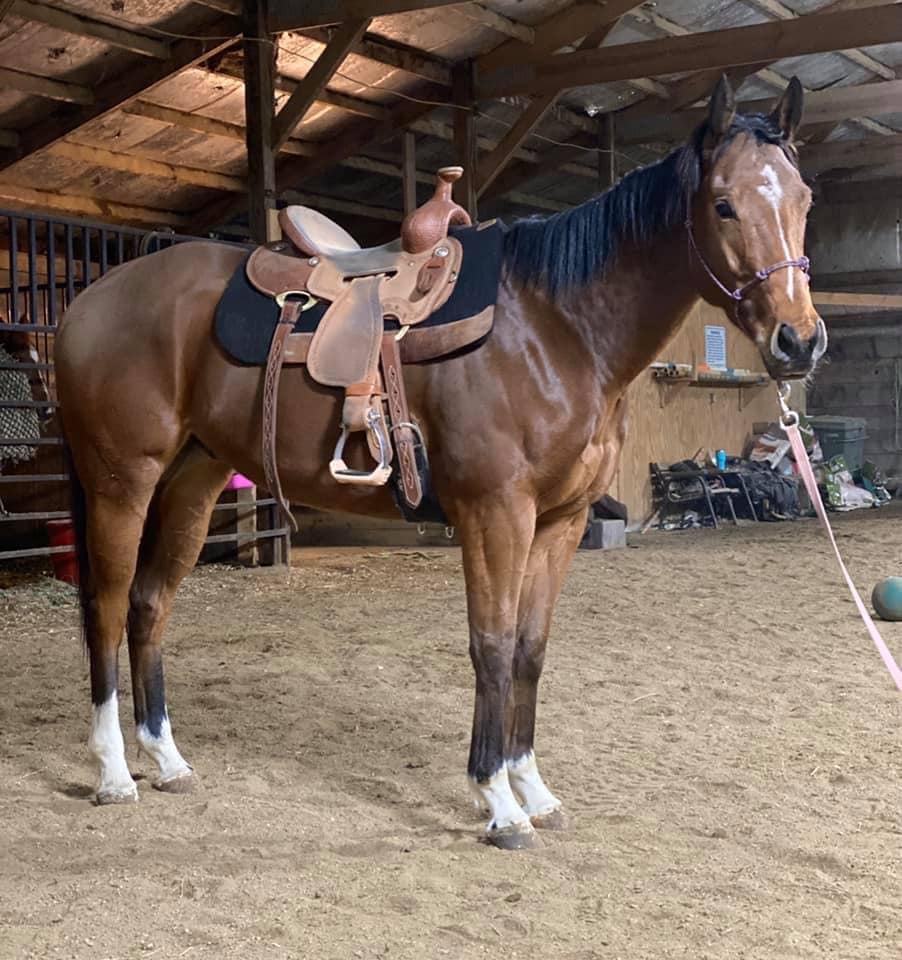 RRP Eligible
Bay Gelding (Afleet Alex – Too Many Cats by Elusive Quality)
03/16/2016, 16.1 hands
Too Many Shoes is a handsome gelding who came into the HART program 08/27/2019 after 6 starts including a win. He has an impressive pedigree. His sire Afleet Alex earned $2,765,800 in 12 starts, placing in the Breeder's Cup Juvenile and all three Triple Crown races on his way to becoming the 2005 Eclipse Award Champion 3-Year-Old Colt.
Too Many Shoes was evaluated for a knee injury that did not require surgery, just rest followed by a rehab protocol determined by our veterinarian. During his rehab our trainer has ensured this handsome guy has solid ground manners and is a solid citizen ready for his next career. He is being slowly put back to work and is doing well. Too Many Shoes is best suited for at least an intermediate rider.
Come meet Too Many Shoes, you'll fall in love!
For more info, contact Amanda Towery at (515) 408-5145 or foxcreekfarmllc@yahoo.com